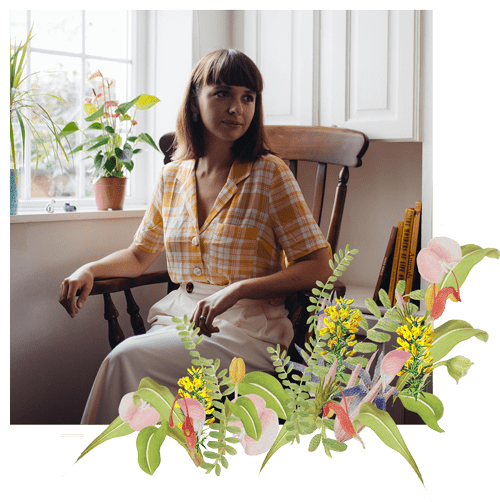 "Lovingly embellished with richly-floral imagery, listening…is like getting agreeably lost in a beautiful garden of flowers, some nodding gently in soft summer breeze, others bobbing brightly." – ★★★★★ Jon Lusk, BBC Music Magazine
"Lush Welsh pastorals and other odes to spring" – Neil Spencer, The Guardian
"Atmospheric spirituality runs through an album underpinned with natural world imagery, poetic lyrics and subtle soundscapes" – Mojo
"Textures of piano, guitars, synths, violins, cello, flute and pedal steel, arranged like new blooms in a May garden. By turns lyrical and lush, Mai marks a welcome return to the studio" Tim Cumming, Songlines
"an unobtrusive delight where the alternately lush and sparse conjured textures beguile the attentive listener in their careful response to Georgia's ever-intriguing lyrical vision." – David Kidman, Folk Radio UK
"Fans of Vashti Bunyan, the quieter moments of Talk Talk and gentle indie-pop will find succour here." – Jude Rogers, tinyletter.com
"Utterly transfixing… beautifully arranged, played and recorded" – Adam Walton, BBC Radio Wales
Georgia Ruth is a musician from Aberystwyth. Using folk influences to create a truly unique sound, her debut album Week of Pines won the Welsh Music Prize in 2013 and was nominated for two BBC Radio 2 Folk Awards.
Georgia collaborated with The Manic Street Preachers on their 2014 album Futurology before releasing her second album, Fossil Scale in 2016. Georgia has also collaborated with 2017 Welsh Music Prize winner, The Gentle Good and with Gwyneth Glyn and Tauseef Akhtar on their 2016 project, Ghazalaw, to name a few.

Georgia released her third album – Mai – in March 2020 through Bubblewrap Records.
"Her own debut is a wonder, full of longing and melody" – MOJO 
"One of the British folk discoveries of the year" – The Guardian
"Georgia is finding her own distinct voice" – Q Magazine